Circular walk "Sentier des Passeurs"
The thematic circular route deals with a special aspect of the history of World War II in the border region around Troisvierges: the escape operations of Luxembourg resistance fighters during the last years of the war into nearby Belgium.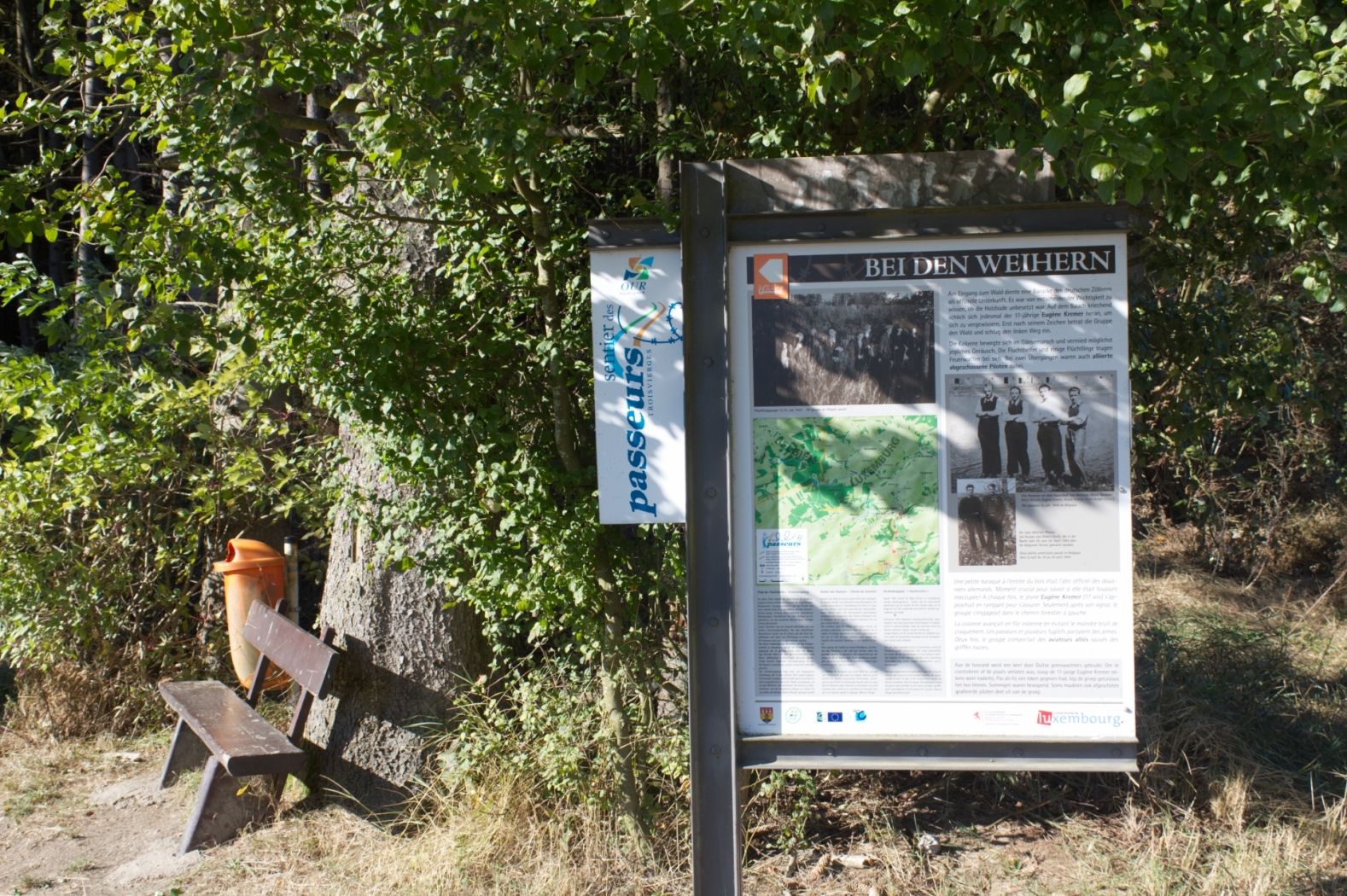 The Smugglers Trail illustrates the border realities in the border region: the smuggling operations to Belgium in the vicinity of Troisvierges. The trail traces, in broad terms, the actual route taken by smugglers and their human cargo.
Departure and arrival: Train station in Troisvierges
Interactive hike with the Éislek App: During your hike, you have the possibility to receive exciting information and eyewitness reports via videos and audios. Once you have started your hike, you can open the Éislek app, leave the Bluetooth function on and activate the push message function. You will then receive a message on your smartphone at several stations and receive additional information about the trail.

Large Tour (red sign): 12 km (Additional information at 8 stations)
Small Tour (orange sign): 9 km (Additional information at 1 station)

The Éislek App is available for free on Android and iOS.
Guided tour reservation:
Visit Éislek
T +352 26 95 05 66
tours@visit-eislek.lu