Guided hike Escape route Troisvierges
On the trail of the escape helpers .... an exciting guided circular walk in the Nature Park Our, combining historical interest and nature experience in the surroundings of Troisvierges.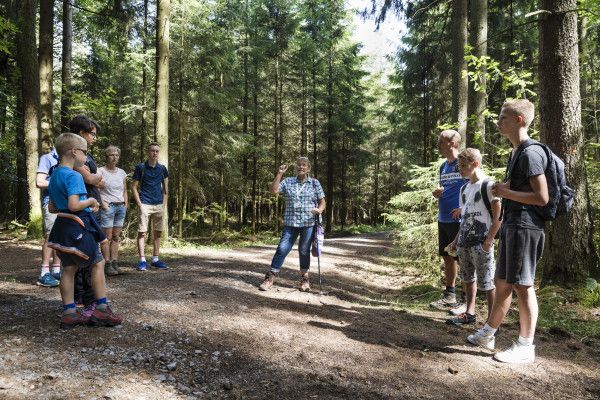 The guided tour on the escape helpers trail in Troisvierges in the Nature Park Our combines historical interest and nature experience. The thematic hiking trail deals with the escape operations of Luxembourg resistance fighters and forced recruits during the last years of the war into nearby Belgium and follows in large lines the original routes used by the escape helpers and their protégés.
Start/finish: Troisvierges railway station
Length: 8 km
Duration: approx. 3 hours
Level of difficulty: medium
Languages: Luxembourgish, German, French, English
Dates: Sundays 30 July, 6, 13, 20 August
Time: 10:00-13:00
Price: 5 €/person, children up to 10 years free of charge
Inclusive:
Walk with experienced, multilingual guide.