On the way with Els from Bourscheid
Who better to guide you to Bourscheid Castle than Els? This wise woman, who not only knows herbs and plants but also tells many stories from ancient times, will take you on an educational adventure hike. Lots of fun for young and old!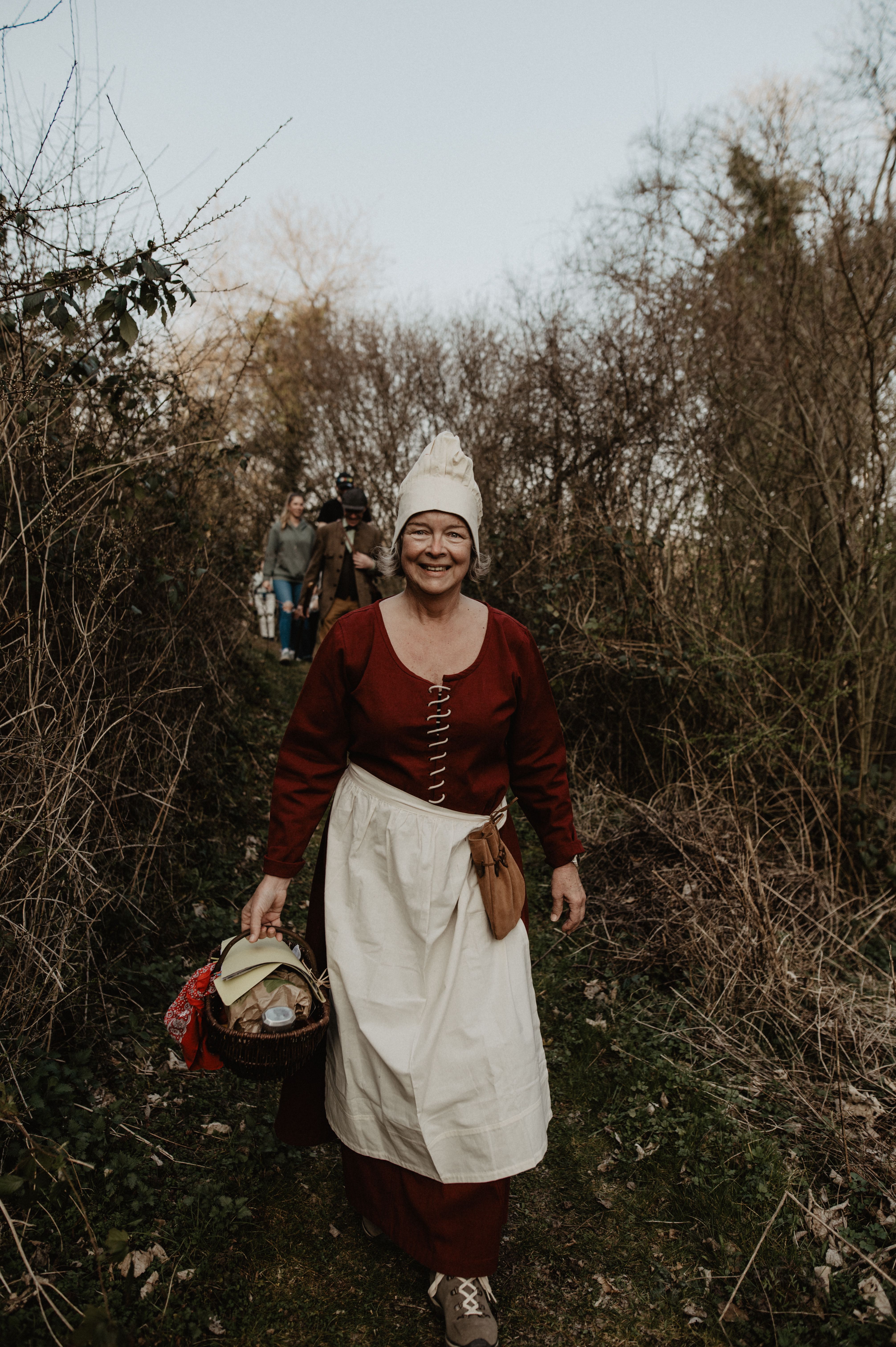 Through forests and fields, the trail leads from the village of Bourscheid to the walls of the castle. Along the way, Els provides you with various explanations: You will learn more about the beneficial properties of regional herbs... and perhaps also experience a surprise or two.
In total, this adventure hike takes about 3 hours. The trail is about 5 km with a difference in altitude of 175 metres. This offer is suitable for families as well as adults or groups.
Circular hiking trail
Duration: 3 hours, 5 km, 175 HM
Start and end point: School car park, Rue Bremecht
From 6 years
Languages: German, Luxembourgish, English
Good footwear

Inclusive: