Post History T'Our - Guided tour on the historic "Thurn & Taxis" postal route
Guided adventure walk in historical scenes with some surprises around Asselborn in the municipality of Wincrange.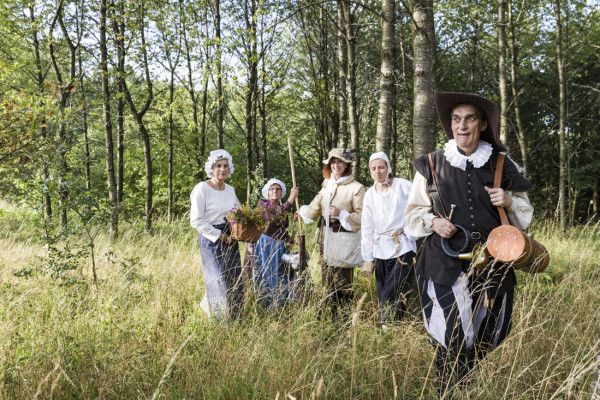 A guided themed walk in historical scenes with surprises ...What is the cloth merchant Martin Tissus up to on this historic postal route? Is the postmaster "Franz Kleffer" really condemned? What roles do the experienced postman "Postfränz" and other "contemporaries" play around the post relay in Asselborn? Experience the whole story from 6 August!
Dates: 6, 13 (night hike), 15 & 20 August
Start: 3 p.m, Auberge du relais postal, Asselborn (please use parking spaces below the church in Asselborn)
Destination: approx. 6 p.m, Domaine du Moulin d'Asselborn, then return to the relais postal (approx.1 km) on your own initiative.
The night hike starts at 6 pm and ends at about 9:30 p.m.
Length: 5 km, approx. 3 hours, easy-moderate route
Language: Luxembourgish!
Costs: 12 €, children: 7-14 years: 6 €, up to 6 years free of charge
Inclusive:
Entertaining and exciting foray into 16th century history around the postal relay in Asselborn.