Guided visit of the copper mine
1.5 km away from Stolzembourg are the remains of the former copper mine. For more than 500 years, the copper-bearing veins of the "Klangbaach" have attracted several investors. In recent years, a part of the underground galleries has been made accessible to the interested public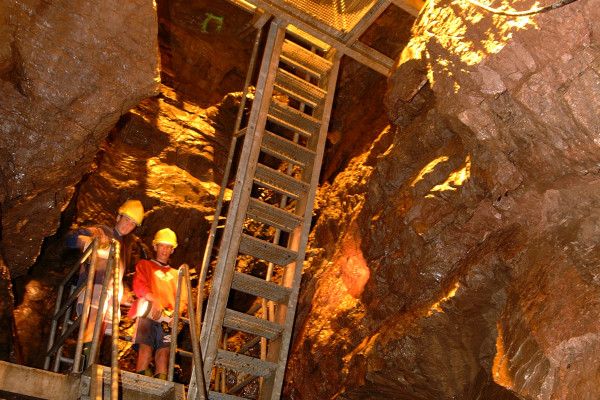 The underground galleries are open starting Easter until the end of October. The visit with a guide of the association "Guides des Ardennes" includes:
1. The museum with information on the geology of the region, history of the mine, the different mining periods.
Based on historical documents and photorealistic real-time 3D technology, the outer buildings destroyed after the Second World War, such as the winding tower, office and workshops, were digitally reconstructed and animated.The virtual reality glasses permanently installed in the Copper Mine Museum offer an innovative way to travel more than 70 years into the past and immerse oneself in the miners' everyday working life.
2. The underground galleries.
Duration : 2-3 hours. Meeting Point : Museum 5A, rue Principale Stolzembourg
Inclusive:
Rain jackets, boots, helmets
Availabilities
09.04.2023 - 29.10.2023