Slate Museum - Mine Johanna (-42m)
Individual tour of the underground mine "Johanna" at the Slate Museum Haut-Martelange. Discover the great slate extraction chambers and learn more about the life and work conditions of the slate quarry men at -42 m underground, through projections and extraordinary illuminations!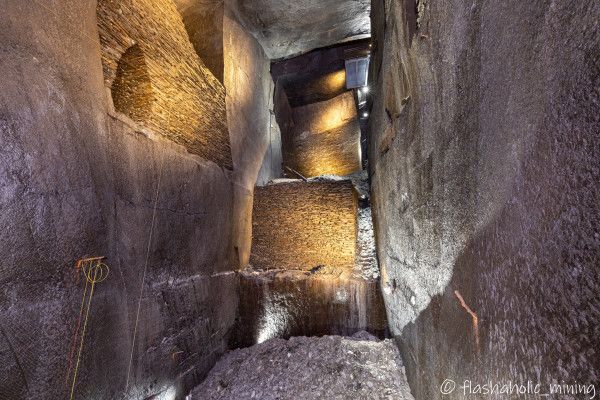 Visitors have now the opportunity to discover, without guide, the new mine "Johanna" and its vats slate extraction chambers. During a 90-minute underground visit at a constant temperature of 9°C, the mine will take you to a depth of -42m (+-370 steps in total). Modern lighting and audiovisual projections will give you an understanding of the local slate industry as it unfolded at the beginning of the 20th century, as well as an impression of the trade and life of slate workers back in the days.
For the security and comfort of the visitors, sturdy shoes and a jacket are mandatory. Out of safety reasons, children must be min. 4 years to access the underground mine!
Inclusive:
Availabilities
06.11.2022 - 23.12.2023