Circular routes Visit Éislek
Description
These traditional hiking trails, created by the Ministry of Economy, can be found all over Luxembourg. There are 43 of them in the Éislek region. You can easily reach their starting points by car. The Auto-Pédestre trails complement the other circular trails in the Éislek region perfectly.
Signposting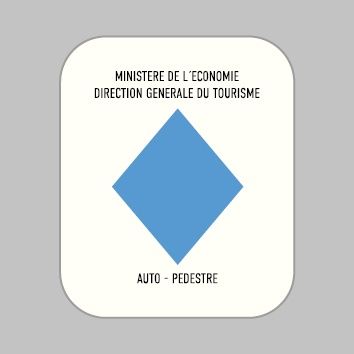 For your safety
Weather conditions such as wetness, ice and wind can make a tour difficult. The information given refers to optimal conditions.
Equipment
Sturdy shoes and something to drink.