Thematic paths Visit Éislek
Description
The variety of themed trails not only shows you the beautiful natural landscapes of the region, but also provides information on a wide range of topics.
The "Ourdall Promenade" invites you to discover the Our valley between Vianden and Stolzembourg. When you start in Vianden, you will soon climb a small hill where you will cross the Our dam. This very special path leads partly over wooden footbridges directly along the rock. Don't forget to turn around and enjoy the view of Vianden Castle and the Bildchen Chapel. The trail continues via Bivels to Stolzembourg, where you can take the bus back to Vianden.
Signposting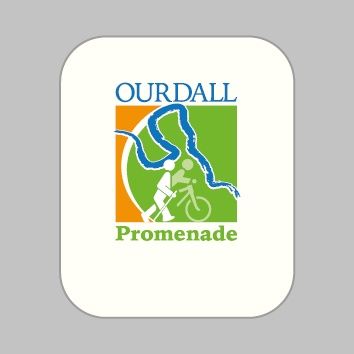 Directions
The trail is barrier-free and therefore suitable for wheelchairs and strollers.
Good fitness required, easily-accessible paths.
Equipment
Weatherproof clothes and shoes
Journey
Public transport: Comfortable return to the starting point by public transport, bus lines 570 and 664
Parking: Free parking at the Vianden cemetery (Rue du vieux marché)