Circular routes E. H.
Description
To the windy view
This trail leads you out of the village and into nature. You follow the stream Fél through the valley. Bit by bit, the path begins to climb steadily until you reach the top of the wind park with it's Wandmillen. Descending, the path leads you into the valley of the Wark. In this Natura 2000 protected area, many animal and plant species can be observed. In summer, lizards in particular enjoy the warm rays of the sun on the slate rock.
Signposting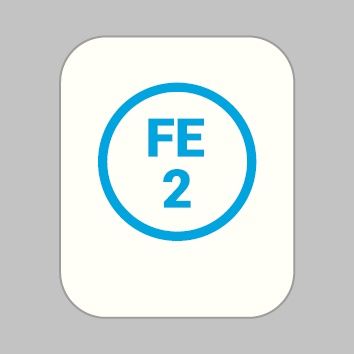 Directions
The hiking trail is marked in both walking directions. Please follow the white-blue "FE 2" waymarks.
For your safety
Weather conditions such as wetness, ice and wind can make a tour difficult. The information given refers to optimal conditions.
Equipment
Solid footwear and weatherproof clothing
Journey
Public transport:
Use the free public transport and travel climate-friendly by bus and train.
Nearest bus station is (50 m): "Mairie"
www.mobiliteit.lu
Parking:
A parking place is located directly at the starting point.